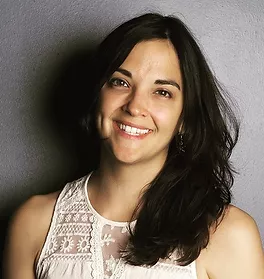 Meet Allicen Maier, LAc
AIM East Asian Medicine Practitioner
Acupuncturist and Chinese Herbalist
I grew up running through the forests of Southern Indiana where I developed a deep connection to plants and the healing powers of the Earth. From a very young age, I knew that I wanted to help people and was told that the very best way to do so was to become a Medical Doctor. I completed the pre-medicine program at Hanover College in Indiana and multiple internships with orthopedic surgeons and other allopathic practitioners. However, the more surgeries I saw, the more discouraged I became about healthcare in Western society and felt that it focused on correcting issues only after they became unignorable. With the influence of how I grew up, inspiration from Eastern philosophy and cultural anthropology classes, and after serendipitously meeting an acupuncturist in Southern Indiana, I decided to change my path. I realized that my passion lies in a more holistic approach to healing, focusing on wellness and incorporating body, mind, and spirit synergistically.
I began formally studying Acupuncture, Eastern Medicine, Body Work, Energy Healing, and Western Herbal medicine in 2007 in Santa Monica, California. I started practicing as an herbalist, nutritional counselor, and Qi Gong instructor and later earned my Master's of Science degree from the Colorado School of Traditional Chinese Medicine in Denver, Colorado. I am trained and certified in Acupuncture, Chinese Herbal Medicine, Acupressure, Auricular Treatment, Electro-Stimulation, Moxibustion, Gua Sha, Cupping Therapy, Bloodletting, and Tui Na. I am also nationally certified as a Diplomate of Acupuncture and Oriental Medicine.
I am always looking for ways to evolve my treatment strategies and soon after graduation from my Masters, I began studying Esoteric Acupuncture. I am now a certified Esoteric Acupuncturist and use this approach to help clients feel rooted in their individuality and for helping them discover more about who they are and how to contribute their unique talents to the world. Because of this training, I specialize in Mental/Emotional Health and Stress Management, although I also specialize in Dermatology, Weight-Loss/Metabolism Regulation, Digestive Disorders, Acute Injury/Pain, Chronic Pain, Menstrual Irregularities and Hormone Balancing, Immunity, Sinusitis, and much more.
The goal of Acupuncture and East Asian Medicine is to provide the body with the right conditions and suggestions for dynamic self-healing to take place. I absolutely admire this about acupuncture as I find it to be very empowering and I love educating others on the benefits of this beautiful, ancient, yet evolving medicine.