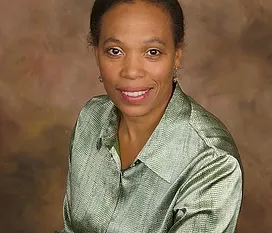 Meet Dr. Lisa A. Price, ND
Naturopathic Physician
Integrative Oncology
Dr. Lisa Price is a licensed Naturopathic Physician with expertise in complimentary cancer care, and culinary nutrition during cancer treatment through survivorship. She guides patients in finding the best foods and supplementation that reduce short and long term side effects, as well as advising on which to supplements and foods to avoid.
A National Institute of Health (NIH), National Center for Complementary and Alternative Medicine Research Fellow (2005-2010), she is also an author, radio host, lecturer, and an adjunct faculty member at Bastyr University. She studied microbial biochemistry as an undergraduate and as a Master of Science student in New York, and graduated from the prestigious Bastyr University in 1998, with honors in counseling.
As an adjunct faculty at Bastyr from 2003 to current, she has taught a variety of clinical and academic courses including biochemistry to Master of Science candidates in Nutrition from 2012 to 2015. Her classes focus on the physiological effects of nutrients as well as standard biochemistry concepts as they relate to health. She has served as a mentor to students in both clinical and laboratory settings.
She is the co-author of Cooking through Cancer Treatment to Recovery (Demos Health 2015), which sold over 20,000 copies its first year, with current sales three year sales of over 45,000. She has authored two more books which have been published in 2019 (Demos Health Publishing, Inc; NYC).
With an NIH research fellow in immunology and oncology, Dr. Price has published peer-reviewed scientific papers and abstracts, written many articles on health and nutrition, and has presented her findings at scientific conferences.
After being diagnosed with cancer, I was terrified of treatment side effects, and was hesitant to start. Dr. Price worked with me to develop a plan that didn't get in the way of my treatment, and one that my oncology team was comfortable with. I did great, and with minimal side effects. Specific nutrition played a huge role in my recovery and now in my survivorship.
For over a decade, Dr. Price has actively served cancer patients and teamed with oncologists in cancer centers in the Pacific Northwest including Swedish Cancer Center, Multicare Cancer Center, Northwest Specialty Clinics in Hematology and Oncology, to deliver excellent, holistic care.
Other interests and expertise include blood sugar regulation (Metabolic syndrome, diabetes type 2), and women's health (PMS, PCOS, perimenopausal symptoms and menopausal wellness using non hormone replacement therapies).
She practices with care, and compassion.