Grand Reopening Event at Alpine Integrated Medicine in Redmond, WA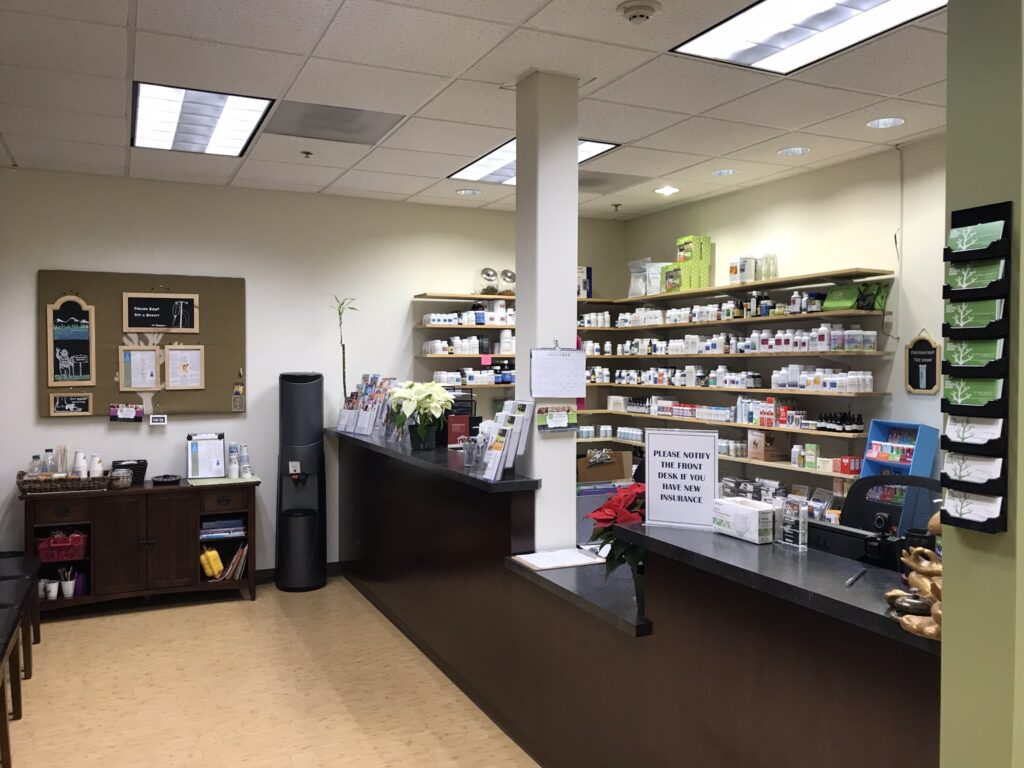 Event Details
Come join us Friday, September 22nd from 5pm – 7pm for an open house celebration of our newly expanded and remodeled clinic!
After almost 15 years of serving the Redmond and Larger Eastside Communities, AIM is so proud to
announce that we have remodeled and expanded our clinic space, to provide even more incredible
health and wellness services to our patients.
Enjoy some Champagne and catered food by Lisa Dupar, tour our new space, visit with your favorite AIM
providers, win some truly incredible prizes, and take advantage of event-only specials on Body Sculpting
with EmSculpt NEO, Fitness and Weight Loss Packages, and even a special gift for new Concierge sign
ups!
Please RSVP by calling the clinic at (425) 949-5961, by emailing our reception desk at
reception@alpineintegratedmedicine.com, or fill out the form at the bottom of this page.
Want to demo the EMSculpt NEO while you are here? We will have demos available but you must sign
up in advance to demo the NEO as space is limited.
For map and directions to our clinic, please visit our Contact page.
Features
Meet all the providers at AIM and learn about all the ways that we can support your health and wellness. Learn about Naturopathic Primary Care, and also the specialty care that we excel at, such as bHRT and Hormone Therapy, IV Therapy, Acupuncture, Athletic Performance and Fitness, Integrative Oncology Support, management of pain and chronic disease, and Men's and Women's Health.
Dr. Carpio discusses AIM's Fitness and Weight Loss Programs, including how to manage the dreaded "Ozempic Butt".
Visit with Allicen before she leaves in October for her Maternity leave, and wish her well on the birth of her first baby!
Shoot the breeze with Yvette!
Learn about and Demo the EmSculptNEO and EmSella (advance sign ups only…please call 425-949-5961 to get a 15 minute demo)
Learn about Concierge Wellness at AIM and sign up!
Win some amazing prizes in the AIM Poker Run!! (More on that below)
Food and Drink
Catering by Lisa DuPar
Wine, Champagne
Sparkling Waters
Promos and Prizes:
Join us for an AIM Poker Fun Run! Meet and Visit with AIM Staff Members and receive a random
playing card. At the end of the event, before you leave, make your best 5-card poker hand. Post your
hand to Facebook or IG with the hashtag #AIM4Health. The four best posted hands will receive special
Grand Re-Opening Prizes!
3rd Place (2 winners): Free Multi-Vitamin IV ($300 value)
2nd Place: WellnessPLUS level concierge care for a Year! ($1200 value)
1st Place: Free EmSculpt NEO Treatment (Treatment includes 4 sessions for 1 Area – $4000 value)
Event Only Promotions:
Body Sculpting with EmSculpt NEO: Purchase Treatment of 1 Area and get up to 2 additional areas treated for half price. Each Area retails for $4000, so this promotion is an incredible value, saving you thousands on this state of the art best in class body sculpting.
WellnessPLUS Sign Up: Sign up for WellnessPLUS now and get your first month for free! ($100 value)
Weight Loss: Book a visit with Dr. Carpio for Weight Loss and get a Metabolism Boost IV at Half Price! ($150 value)
Grand Reopening Event RSVP Form
Fill out this form to submit your RSVP for our Grand Reopening Event!