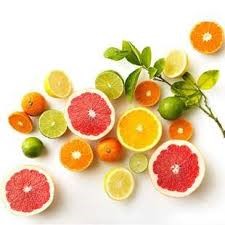 From Dr. Shegeft
I wanted to share this article that I found yesterday.  Certainly there is still much research to be done, but it does seem like more people are recognizing the potential for Vitamin C, when delivered through an IV, to create more positive outcomes for patients undergoing cancer treatment.
Here's the text of the article, which I found at http://www.cbs2iowa.com/news/features/top-stories/stories/Vitamin-C-Cancer-Research-115244.shtml
Updated: Tue, Apr 14 2015, 11:59 PM EDT IOWA CITY, IA (CBS2/FOX28) –  Researchers at the University of Iowa Hospitals and Clinics say what they witnessed was just too promising, they had to set aside the prestige and respect for the Mayo Clinic in Minnesota and go with their gut to explore an old remedy as a new weapon in the fight against cancer.
Thirty years ago researchers thought Vitamin C could hold great promise in shrinking or even destroying tumors, but a Mayo study found no significant improvement in patients. That may have delayed the use of high doses of Vitamin C or ascorbate for decades. Researchers at UIHC say the Mayo study had patients swallow the vitamin and the human body can only absorb a limited amount.  They say the treatment is seeing a revival in interest because Vitamin C can be delivered at one thousand times that strength through an I-V.  
It has already shown remarkable results in killing cancer cells in laboratory studies and mice tests and now research is beginning on patients.  Doctors say they are cautiously optimistic that high doses of Vitamin C delivered intravenously could hold great promise in treating some of the most deadly cancers, including lung, brain and pancreas, especially when combined with traditional treatments of radiation and chemotherapy. 
Nearly 30 cancer patients have participated in the UIHC studies so far, coming to the hospital a few times a week to allow an intravenous drip to deliver the Vitamin C into their arm and body.  Researchers say it so far appears they are able to easily tolerate the high doses and future studies will focus on the actual impact on tumors. Doctors say participating provides some with hope, but almost all say they are even more hopeful it will help future patients.
Read More at: http://www.cbs2iowa.com/news/features/top-stories/stories/Vitamin-C-Cancer-Research-115244.shtml
If you are interested in learning more about IV Therapy and how it can benefit the sick and the well, call and set up a 15 minute consultation.
In Health,
Dr. Mohammad Shegeft
Alpine Integrated Medicine