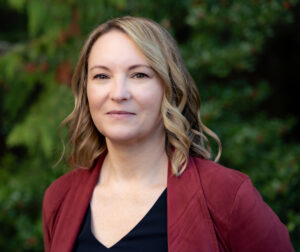 Meet Janice Winfrey, ARNP
Family Nurse Practitioner
Aesthetics
Janice Winfrey is a Board-Certified Family Nurse Practitioner with over 24 years of experience in healthcare. She has held positions of leadership in the hospital setting since 2011 and obtained her first master's degree in 2017 with national certification in Clinical Nurse Leadership from the University of San Francisco. She has taught Nursing as an Associate Professor at Chico State University of California. Janice recently completed a second graduate degree from Purdue with national board certification as a Primary Care Family Nurse Practitioner. During her transition to primary care, she also worked here at AIM as a nurse in the lab/ IV room. She is a welcomed addition to our team of providers as she can provide some services not previously offered at AIM including prescription and management of controlled substances as well as Botox and filler cosmetics.
I am so pleased to be joining the team here at aim. I began working in healthcare at the age of 17. I have been drawn to this field since i was a child. At the age of seven, i underwent multiple reconstructive surgeries at Stanford. The experience was traumatic to say the least. I vaguely remember the pain and the stress it put on my life. I was in a body cast from my underarms to my toes for three months (in the summer), and the rehab seemed to take forever.
However, I vividly remember the nurses and doctors who made me feel like I was still a person who was respected and valued in the middle of what appeared to be complete and torturous chaos.
When I was being wheeled away for my first surgery, I was terrified. I had a moment of complete panic as I was in this hospital bed being taken somewhere I did not want to go, and I had no control. In my desperate attempt to stall, I yelled out 'STOP!'. Everyone in the room turned to me and froze with looks of concern. I suddenly realized that I was now the center of attention, and I had no logical reason for making everyone stop. So, I said the only thing I could think of, 'I have a hair in my nose'. To prove I wasn't acting crazy or irrational, I reached into my nostril with two fingers and, by the grace of God, pulled out a hair. The nurse at the foot of the bed leaned over and said 'Hey! It looks like one of mine'. In that moment, he gave me the time I
needed to adjust to my situation, the dignity of not feeling like a crazy person, and the choice to proceed when I was ready. I was inspired to be that kind of healthcare provider, but over the course of my career I have experienced our healthcare system as something else entirely.
I have a long history of working in the hospital setting providing traditional healthcare and I have been disappointed with the way we provide for our communities. I was asked once what I would do if I had billions of dollars. Since I had thought about this in detail many times, I had a thorough answer at the ready. I would build my own hospital that was designed for patients, not the hospital staff. It would have large windows with views of beautiful nature, large community areas where patients could spend time out of their room socializing or outdoors for some fresh air, families would have room to stay overnight and would be welcomed 24/7, the décor would feel more like a resort, and there would be enough staff that no one would be so stressed out that they could not provide detailed, individualized, therapeutic care to each and every patient. To this, the person who asked the question responded, 'So, you would still work'? I just laughed and said, 'yes I would'.
I first came to AIM as a patient and was immediately reminded of my 'dream hospital'. This was no ordinary doctor's office. The staff were kind and at ease, there were patient care areas that looked like a nicely decorated living space, the chairs were comfortable to sit in, and everyone listened to me, gave me choices, and treated me as a respected and valued person. I saw Dr. Brooke who immediately made me feel like I was the one driving my healthcare choices and she was there to support me with education and options.
As I explained my symptoms and began asking about treatment options that I had heard of, she said she was first and foremost wondering why I was having the symptoms. My jaw just about hit the floor. She wanted to do tests to get to the root of the problem. She was going to figure out why I was having the symptoms, eradicate the cause, and remove the symptoms, not mask them. I had been seeing doctors for this very same condition for 11 years, and never once heard those words.
I wasn't in the office for more than 15 minutes before I decided I wanted to work with this team. I knew this was a place where I could contribute to providing care for our community in a therapeutic way. I made the transition from hospital care to primary care because I want to be a part of keeping our communities healthy, not just treating the ill. Large corporations are driving independent practices out of business across the country, taking away our ability to craft our care.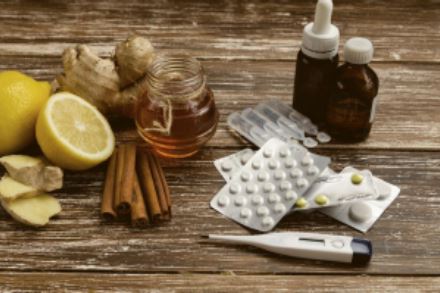 Naturopathy focuses on the individual and seeks the healthiest and most natural solution to the root problem. This is so necessary for human healing. There are also some conditions that are not able to be treated in the naturopathic way or require a careful integrated approach using traditional medicine and naturopathic medicine.
I am traditionally trained and can manage any primary care conditions including prescribe / manage medications, trigger point injections, joint injections, abscess incision and drainage, sutures, dermatology, and Botox/ fillers. One of my passions is trail medicine and preparedness medicine. I want to practice in an environment that allows me to treat every patient with respect.
Western medicine is saving lives and improving people's quality of life every day. We should be able to combine these different approaches so our patients can get the maximum benefit from their provider. That is why Integrated Medicine is so important to me and the health of our communities. I am proud to work at a clinic where people come first, and healthcare is truly crafted.
-Janice Winfrey MSN, ARNP, CNL, FNP-BC