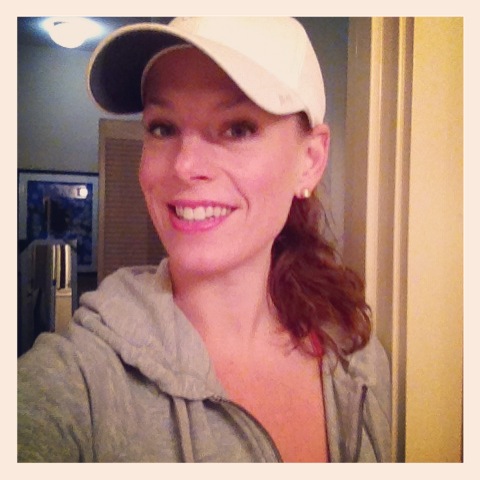 Kindra is a Certified Personal Trainer (CPT), a Certified Strength Conditioning Specialist (CSCS) and a Metabolic Effect Nutrition Consultant (ME-NC). She is also certified in the Functional Movement Screen, in TRX Suspension Training, and in KFit Kettlebell Training. As a corrective exercise specialist, Kindra is dedicated to helping people move and feel better, and excels at working with clients who have a history of injury or joint pain. Kindra also specializes in metabolic conditioning, assisting overweight and obese clients to restore proper metabolic function and efficiently lose body fat.
Kindra describes health and fitness as her "first love and second career." Prior to her training education, Kindra earned an undergraduate degree in Political Science and Society & Justice from the University of Washington, a Master of Public Administration (MPA) from the George Washington University, and a law degree (JD) from the University of Washington School of Law. Exercise science, however, was her first college major and the field she was motivated to return to after struggling with her own weight and severe knee pain in her early 30's.
Working in law and policy and leading a largely sedentary lifestyle, at 32 Kindra found herself 65 pounds overweight and facing a potential double knee replacement. Over the course of the next three years, she became an expert in everything that doesn't result in substantial weight loss and pain reduction (things like diet pills, calorie restriction, and a large volume of cardiovascular training), but also inadvertently, in all the things that do: foam rolling, correcting postural and movement deficiencies, strength and metabolic training, and a low glycemic index diet. After losing 65 pounds and strategically strengthening her body, Kindra is knee pain-free, has maintained her weight loss for three years, and is dedicated to helping others achieve the same results.
In addition to working with personal training and nutrition clients, Kindra is an instructor at the National Personal Training Institute of Seattle where she teaches nutrition, corrective exercise, social media, and business fundamentals to aspiring personal trainers. Working with personal training students not only keeps Kindra's skills as a trainer sharp, but it allows her to spread her influence and philosophy about fitness and fat loss to a client population much larger than her own.
A "student for life," Kindra's current research interests include metabolic syndrome and functional training for obese clients. Dedicated to remaining on the cutting edge of her industry, Kindra pursues multiple certification opportunities and more than 100 hours of continuing education each year. Kindra is currently working towards certification as a Kinetic Integration Exercise Professional (KIEP) and as a Certified Sports Nutritionist from the International Society of Sports Nutrition (CISSN).
When she is not working, Kindra enjoys strength training, obstacle course races, all forms of playing outdoors, and her rescue dog, Sarah. Kindra is a devoted college football fan, and a collector of both political campaign buttons and cute shoes.  In the coming year, Kindra hopes to publish her second book and complete the "Tough Mudder" 12 mile extreme obstacle race.
In joining the team at Alpine Integrated Medicine, Kindra is confident that her personal training clients will have access to the best possible care from treatment providers in the complementary fields of naturopathy, acupuncture, massage, and musculo-skeletal rehabilitation. She believes that together, AIM providers will be capable of achieving much more for their clients than they can apart.