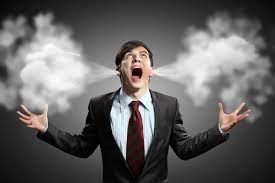 Ever feel like this guy?
This month's topic is a particularly timely one, as we at AIM have experienced our fair share of stress recently.  As you may have noticed, we recently got a new phone system.  It's wonderful now, but for about two weeks there, things were rocky.  We hired two incredible new providers, which is wonderful, but transitions are always inherently stressful, even good ones.
In that spirit, we hope you enjoy the articles in this month's newsletter, and the other articles posted on the blog this month.
You can download and print the free PDF version of the newsletter here: May 2015 Newsletter.docx
As always, articles in the newsletter and blog are written by AIM staff, and represent our belief in free community health education.  Of course, if you have questions, we are glad to sit down with you in a visit.  Give us a call any time.