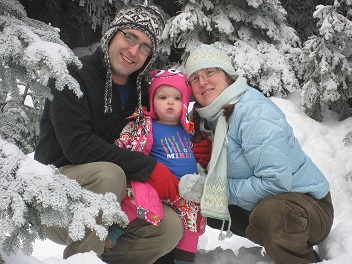 Born and raised outside Anchorage, Alaska, Jashar Rentz developed a love of camping, climbing, fishing, boating, mountain biking, and all things outdoors.  Besides being outside, he developed a love of working with people early in life; and, a couple of camp counselor jobs later, he decided to pursue a career in education, specifically the teaching of literature, reading, and writing.  Jashar has worked as a teacher and leader in the Bellevue School District, and still maintains a teaching position at Newport High School.  He loves the energy that young people bring, and enjoys the challenges of helping them to grow as students and people.  He has also studied school leadership and leadership in general at the University of Washington's Danforth Program, and credits that program with giving him the skills needed to manage Alpine Integrated Medicine.
Jashar has been part of AIM from the beginning in an informal way, but now officially joins the team as the clinic manager.  His professional work is in education and leadership, and after 14 years in public education, Jashar relishes the opportunity to take on a new challenge, and focus on a small, community business.  Working with children and adults in the education field has taught him that there are myriad ways to "educate", and he strongly believes in the naturopathic principal of "doctor as teacher."  He realizes that if we all were a bit more educated about our bodies, our food, and our health in general, our lives would all be much happier and more sustainable.  Jashar was first introduced to the power of natural healing through his wife and best friend, Dr. Brooke Azie-Rentz.  Like a lot of people who grew up seeing conventional doctors, he was quite skeptical about natural medicine.  Reality soon dispelled his skepticism: he was just healthier when doing what Dr. Brooke told him to do.
So now, after years of watching Dr. Brooke in private practice, Jashar now has an opportunity to help all of the incredible practitioners here reach more people, and change more lives, through the power of their knowledge, care, and collective vision of health.  Says Jashar: "If I can help free up the doctors' time, even in a small way, that will translate to better patient care.  That's why I'm here: I want to take care of everything else, so that our docs can research, grow, and provide unparalleled health care to our community."
After work, Jashar enjoys spending time with Dr. Brooke and their two beautiful toddlers, Irie and Bodhi.  He also enjoys playing Ultimate Frisbee in Seattle and on the Eastside, online gaming, and reading a good book with a cup of coffee in hand.