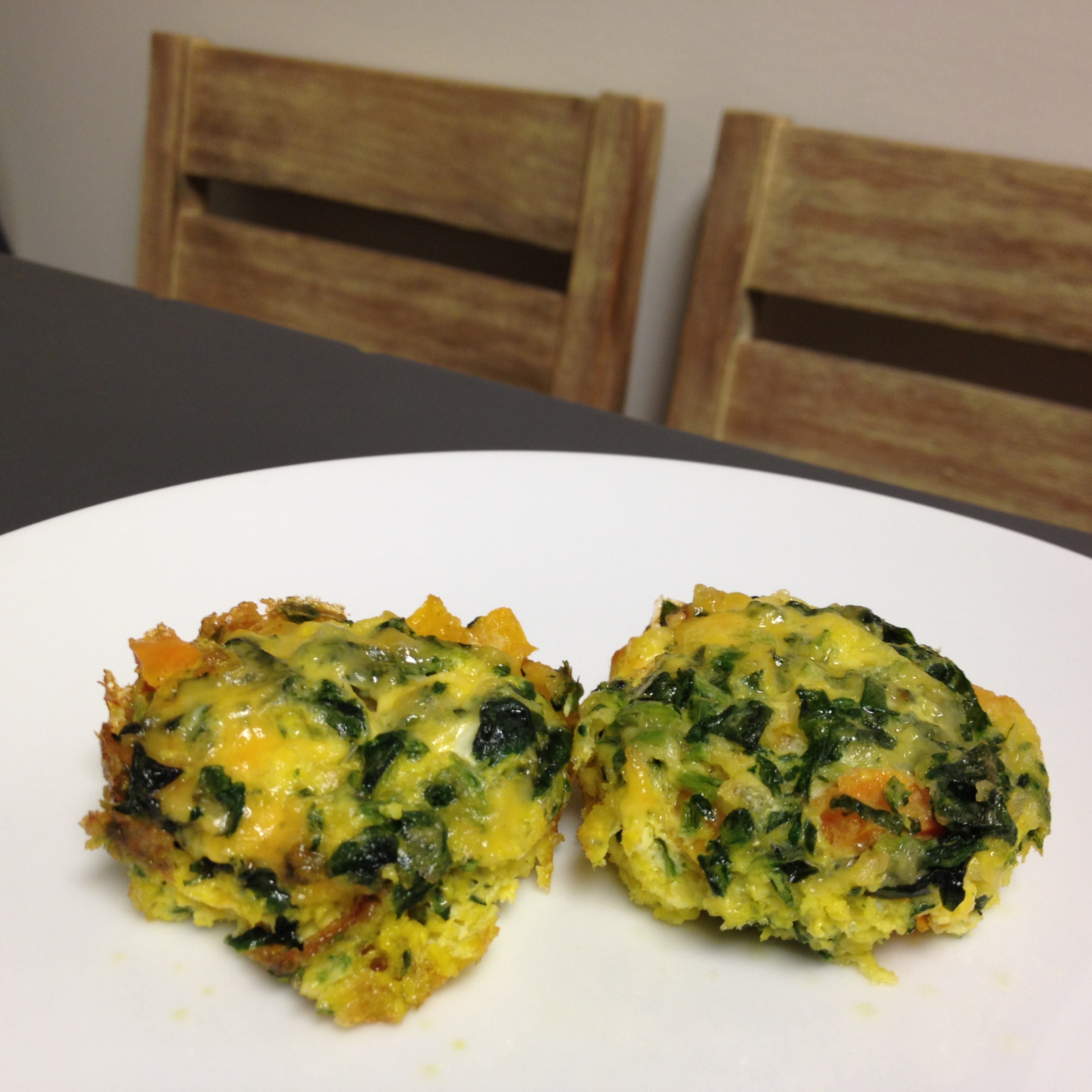 Veggie Quiche Cups To Go
(Originally from South Beach Diet, Arthur Agatston MD, © 2003. Serves 6)
Looking for an easy way to get your protein at breakfast? No time to cook in the morning? Make a big batch of these on the weekend and freeze in small zip-lock bags. To reheat, pop in the microwave from 30 seconds to a minute. Don't care for peppers and spinach? Any combination of low glycemic index vegetables, meats and cheeses may be substituted for the ingredients below. Get creative! Bacon, mushrooms and swiss. Nitrate-free ham and cheddar. Spinach, feta and red onion. Chicken, jalapenos, cumin and queso fresco. Share your favorite combination in the comments section below. Looking for more great-tasting fat loss or good health recipe ideas? Schedule a consultation with Kindra, our nutrition coach: 425.949.5961.
1 package frozen chopped spinach
3/4 c liquid egg substitute
3/4 c shredded, reduced-fat cheese
1/4 c diced green bell peppers
1/4 c diced onion
3 drops hot-pepper sauce, optional
1. Preheat oven to 350°F.
2. Microwave spinach for 2 1/2 minutes on high. Drain excess liquid.
3. Line a 12-cup muffin pan with foil baking cups. Spray the cups with cooking spray.
4. Combine the egg substitute, cheese, peppers, onions, and spinach in a bowl. Mix well.
5. Divide evenly among muffin cups.
6. Bake at 350 degrees for 20 minutes or until a knife inserted in the center comes out clean.
Nutrition content per serving: 77 calories, 3g fat, 9g protein, 160mg sodium, 2g fiber, 3g carbohydrate. Makes 6 servings.