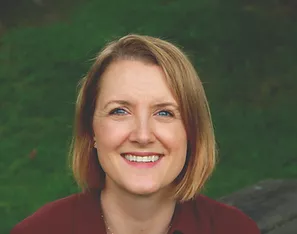 Meet Dr. Sabrina Kimball, ND, LAc
Naturopathic Physician
Licensed Acupuncturist
We are so excited to have Dr. Sabrina Kimball joining our practice as of July 1st, 2022. If you would like to get on her schedule, please call our office at (425) 949-5961 to get set up.
​
Dr. Sabrina Kimball specializes in the treatment of gastrointestinal disorders and complex illness. She utilizes treatments from naturopathic medicine, modern medicine, physical medicine and traditional Chinese medicine to address the needs of her patients.
​
Dr. Kimball recognizes the importance of taking more time to be with her patients to better understand their unique health concerns and health goals of those in her care. She works with her patients to make an accurate diagnosis and tailor an effective treatment plan to help improve each patient's quality of life.
She also sees herself as an advocate for her patients to help them navigate the healthcare system and practices trauma informed care.
​
Whether you are looking for coordination of care for multiple conditions, evaluation of a chronic issue or simply a second opinion; Dr. Kimball looks forward to meeting with you.
Dr. Sabrina Kimball regularly diagnoses and treats the following conditions:
Hypermobile Ehlers-Danlos syndrome (hEDS) and hypermobility spectrum disorder (HSD). Genetic testing for heritable connective tissue disorders is available through our office.
Mast cell activation syndromes (MCAS), hereditary alpha tryptasemia (HATs) and histamine intolerance.
Dysautonomia including orthostatic intolerance, postural orthostatic tachycardia syndrome (POTS).
Irritable bowel syndrome (IBS), small intestinal bacterial overgrowth (SIBO) and intestinal fungal overgrowth.
Chronic constipation
Celiac disease, non-celiac gluten sensitivity.
Thyroid disorders: Hypothyroidism, Hashimoto's thyroiditis
Mental health care: anxiety, panic attacks, insomnia, depression, and burnout.
Dr. Sabrina Kimball lives with her husband and their very chatty cat Dexter in Seattle, WA. In her free time she enjoys celebrating what her body can do through movement, eating salty snacks and traveling to new places.