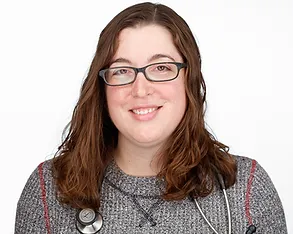 Meet Dr. Brooke Azie-Rentz, ND
AIM Founder and Medical Director
Naturopathic Physician
I grew up on the East Coast, but the West Coast has always felt more like home for me.  My interest in medicine began on the sports field at a soccer camp when I was a little girl.  I injured myself on the first day of the camp, but, rather than let my week be spoiled, the camp athletic trainer took me under her wing, and showed me how she cared for athletes.  I was hooked.  In undergrad, I actually pursued my passion for athletic training and Physical Therapy until I realized that, as a woman, I would probably never rise to the heights that I wanted.  After all, if you are a trainer, you want to work for a professional sports team.  Unfortunately, they didn't let women in the locker rooms then.  So, I changed my focus to the general practice of medicine, and have never looked back.
After 4 years of medical school at Bastyr University, my plan to move back East was interrupted when I met my future husband. Not to mention I had come to love everything the Pacific Northwest has to offer. After practicing in Redmond for 5 years, during which time I led the growth of a multi-disciplinary clinic, I moved to Sammamish to open a private practice in 2009 before opening Alpine Integrated Medicine in 2011.
Since then, the clinic has grown to become one of the best ND Clinics in the Seattle Area, and my role has shifted somewhat from "the clinic's only doctor" to my current role as Medical Director of a staff of several doctors, and developing AIM's unique collaborative care model.  Sort of like the ND version of the TV show House, I lead our team of doctors through collaborative discussions of challenging cases in our weekly Grand Rounds sessions. 
I was going to my regular physician trying to get help dealing with menopause, hot flashes, weight gain with absolutely zero help. I heard about Dr. Brooke, saw her and thanked her for finally being the Dr. to listen to me and help me! She's the best! She was recommend to me by another professional who was just so convincing of her talents that I called and made the appointment. Never going back to my 'regular' Primary Care Provider.
– Dr. Brooke Patient
As our clinic has grown, our primary challenge has been to "have enough Brooke to go around."  The solution to that is the critical mentoring and training I personally do with each of our Physicians, and our Collaborative Care model, which creates a consistency of care here, and allows us to serve more people in our community, while staying true to the level of care that I have come to be known for.
I like to think of myself as a "green allopath".  A Naturopathic Primary Care Physician with a specialty in Women's Health and Bio-identical Hormone Therapies, I have helped thousands of people to live younger, healthier, and happier lives.  I employ several modalities to treat my patients including diet and lifestyle changes, nutritional and hormonal supplementation, hands on manual therapies and various rehab modalities such as therapeutic ultrasound, IFC/TENS, hydrotherapy, trigger point injections and therapeutic exercise.  Going beyond just symptomatic fixes, I try to educate my patients about their health and promote not only optimal healing but the importance of prevention-based medicine.
My other passion is to continue to facilitate the growth and development of Naturopathic Medicine as a whole, and to educate medical students and our local community about natural ways to promote health and wellness. I work as a mentor to residents, preceptors and students from Bastyr University, and have been awarded the prestigious Stair Residency. Now a key part of the development of the INM (Institute for Natural Medicine) Residency Program, I continue to work toward the betterment of our profession through improved post graduate training. Beyond that, I also serve on the Board of Directors for the WANP, taking an active role in the ND profession in our state.
Everyone at AIM, myself included, is passionate about community education.  Whether working with universities, mentoring new doctors, writing blog posts and articles, or giving talks and lectures, I believe that you get back what you give.
I live near Redmond Ridge, in Duvall with my husband, Jashar, our two beautiful children, Irie and Bodhi, and our dog Huckleberry. I like to spend my free time enjoying the great outdoors and spending time with friends.
Luckily, out in Duvall, there is plenty of opportunity to keep busy with gardening and home improvement!