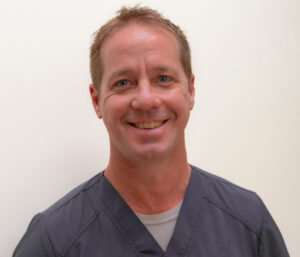 Meet Dr. Gregory Robertson, ND
Naturopathic Physician
Director of AIM IV Therapy
Gregory Robertson is a licensed naturopathic doctor who has provided personalized integrative holistic care to the greater Puget Sound community in Western Washington for more than 10 years.
Dr. Greg earned his naturopathic medical degree at Southwest College of Naturopathic Medicine in Tempe, Arizona. Following graduation he completed a naturopathic medical internship at Trillium Health in Tacoma, WA analyzing the internal "biological terrain" and correcting imbalances through diet, nutrition, and pH balancing. Since then, Dr. Greg has received advanced training and gained expertise in intravenous nutritional/oxidative/chelation therapy, regenerative injection techniques, pain management injection techniques, manual physical medicine/adjustments and Dr. Klinghardt's Autonomic Response Testing as well as naturopathic functional medicine assessments.
His extensive training in both preventive medicine and negotiating complex healthcare needs has taught Dr. Greg the importance of providing personalized care that takes into consideration an individual's immediate best interests as well as their long-term wellness goals. To accomplish this, Dr. Greg strives to utilize the most effective and advanced evidence-based treatments available to assist his patients in achieving their own level of optimal wellness.
Ultimately however, optimal wellness is an individual achievement and not found in the hands of any authority figure. Health and wellness are often not realized until a personal investment is made, detrimental lifestyle choices corrected, and focused treatment offered to improve essential nutrient utilization while reducing the bodies overall toxic burden.
Dr. Greg believes that chronic conditions do not appear overnight, nor do they recede with a "magic pill". Equally as important is that health and wellness is not merely a physical state of being, but is a reflection of physical, emotional, mental, energetic and spiritual balance and an imbalance in any one of these areas can contribute to dysfunction. In order to achieve wellness, we must see our healing as a journey that requires a personal investment, not a "destination" provided to you. As this journey is different for everyone, each treatment program is individualized in order to achieve optimal wellness.