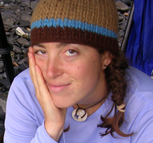 Dr. Brooke grew up on the East Coast.  She attended the University of New England in Biddeford, ME where she studied Physical Therapy before deciding to go to medical school.  After graduating with her B.S. in Medical Health Science, she moved to Seattle in order to attend Bastyr University in 2001.  After 4 years of medical school, Dr. Brooke's plan to move back East was interrupted when she met her future husband, Jashar. Not to mention she had come to love everything the Pacific Northwest had to offer.  After working in Redmond for 4 years, Dr. Brooke moved to Sammamish to open her private practice in 2009 before opening Alpine Integrated Medicine in 2011 with her partner Nichole Santoro, LAc.
Dr. Brooke is a Primary Care Physician with a specialty in women's health and Bio-identical Hormones.  Due to her undergraduate training in Physical Therapy, she also specializes in musculoskeletal system disorders.  Dr. Brooke employs many modalities to treat her patients including diet and lifestyle changes, nutritional and hormonal supplementation, hands on manual therapies and various rehab modalities such as therapeutic ultrasound, IFC/TENS, hydrotherapy, trigger point injections and therapeutic exercise.  Going beyond just symptomatic fixes, Dr. Brooke educates her patients about their health and promotes not only optimal healing but the importance of prevention-based medicine.
Always looking to improve her clinical skills, Dr. Brooke continues her studies through additional coursework and by attending medical conferences.  In addition, she tries to give back to the profession by mentoring students.  In 2009, she was awarded the honor and privilege of supervising one of only two Naturopathic residents chosen nationwide through the STAIR residency program. Dr. Brooke maintains professional memberships with the American Association of Naturopathic Physicians (AANP) and the Washington Association of Naturopathic Physicians (WANP).
Dr. Brooke lives in Duvall with her husband, Jashar, two beautiful children, Irie and Bodhi, their dogs and chickens.  Although the last couple of years have been more homebound with the babies, Dr. Brooke likes to spend her free time enjoying the great outdoors and spending time with friends.  Luckily, out in Duvall, there is plenty of opportunity to keep busy with gardening and home improvement.