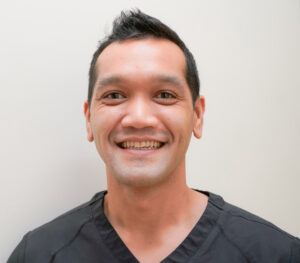 Meet Dr. Randall Carpio, ND
Naturopathic Physician
Men's Health
Medically Supervised Weight Loss
Dr. Carpio practices evidence-based naturopathic primary care with a focus on the treatment of obesity along with other hormonal conditions. Growing up obese, he knows first hand the effects of obesity on physical, mental, socio-emotional aspects of well-being. He's seen improvements in patients quality of life when they achieve a lower percent of body fat.

In 2010 he earned a bachelors of science in biology from the University of Hawaii at Hilo. After a few years of employment, as a public school teacher – then studying pharmaceutical sciences in a PhD program he moved to Seattle to start the Naturopathic Medicine Program at Bastyr University. He earned a certificate in personal training through the American College of Sports Medicine and worked as a personal trainer during his medical training.

Dr. Carpio has a background in education and will spend the time identifying the fundamental, yet unique, needs for each patient to achieve a sustainable plan with lasting results. Dr. Carpio is trained in IV therapy and has joined the team at AIM to assist in IV therapy services. His experience is in administering intravenous therapy in conjunction with hyperbaric oxygen therapy for the treatment of acute and chronic conditions. He has additional specialty training in dermatology and minor office procedures.

Originally from the big island of Hawaii Dr. Carpio spent his childhood fishing, gardening, learning to live off the land, but also playing sports. He played tennis and soccer – and has many years experience delivering tennis lessons to children ages four to 16. Early in 2021 he started instructing tennis lessons for adults interested in learning the game. He promotes sports and other grouped physical activities as a means to augment a sedentary lifestyle.

Currently accepting patient's of all ages.